"When it comes to looking at a nursing home versus this
environment you have to ask yourself, 'Do you want mom
in an institution or in a real home?' The change in my
mom has been incredible."
"I know I've said this before, but we will always be grateful
that you were there for our family. Knowing that Dad was
safe, in a peaceful home where he was not only cared for,
but cared about."
"The caregivers have become like a second family,
we know she's in good hands. We didn't sleep well
before she moved in — now we do."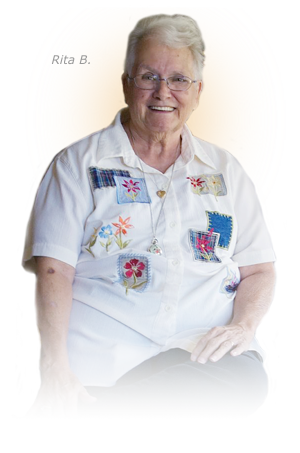 "Mom previously lived in a more regimented institution. As soon as we heard about this option, we knew we had to make the switch. There is a front and back porch for Mom to enjoy, and she isn't limited to four brick walls with a locked door. We also knew that someone was going to be there and close by Mom 24/7 — where in the last place, if you rang the call bell, you wouldn't see anybody respond for thirty to forty-five minutes."
"I know my mother is receiving the best possible care in
a home environment, and not an institution."
"We chose this environment because we were worried about mom's safety. Now all of my family's minds are at ease. Mom has really taken to the ladies she lives with. She tells everyone she knows about this wonderful place she is living."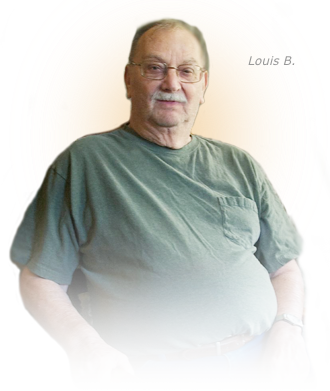 "When my mom lived with me, I knew it was going to be overwhelming. I knew I could not give her the care she needed. As soon as we got there Mom sat down and started talking and laughing. I know she is safe there. I know she is home."
"Our mother was in a nursing home beforehand, and we were not happy at all with the care she received. When my father needed assistance we knew that we didn't want to go down that route again. We are very happy that our dad is in this environment."
"Mom's health was declining, and I was doing everything I could. It just got to be too much for me. We wanted her to have what she had here — a home environment. We would have hated to put her into a nursing home. The caregivers do so well with the women who live there. They give each one of them the attention that they need as well as make a personal connection."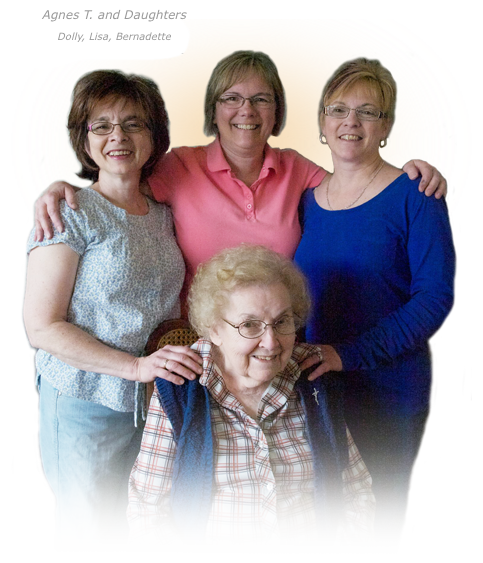 "If you have ever had a family member in a nursing home...you would know why we chose to move mom into this environment. We also made the decision because she was going to be getting professional, quality care. You can ask any one of my siblings, and they will all tell you that mom is in the best and safest environment for people her age…."
"It provided a greater sense of individualized care than you might receive in a nursing home. We couldn't ask for anything better."
"I like that there is always someone there with my mother. We don't have to worry about my mom being alone if she were to fall or get sick. I think if my mom was in a normal nursing home, she would just be in a room all the time, but here living in a Brookside Home she is living in a house and she can cook when and what she wants.
She doesn't have to eat dinner when they serve dinner. She can eat later if she wants to. There is a lot more freedom than being in a regular nursing home."
Discover the Brookside Difference