Dean (Better Care Ratio)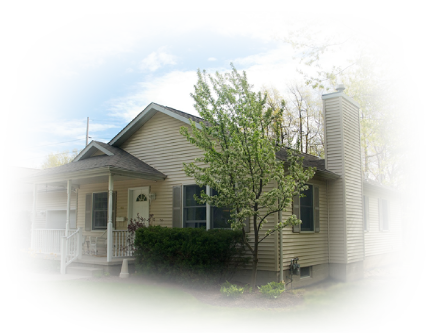 Dean had served a lengthy career as a college professor and had traveled the world. Now diagnosed with Alzheimer's, he would easily become agitated, as his once lucid mind disallowed him from processing his thoughts and expressing himself. To make matters even more difficult, the same need to explore that led Dean to travel the world now made him prone to wandering episodes.
Following his move into a shared environment, Dean's outbursts and wandering episodes quickly subsided. Because of the individualized attention now possible, caregivers were able to utilize adaptive behavior strategies to subtly redirect his wandering tendencies, while still satisfying his need to explore.
Several times each day, a staff member would walk a few yards down the front porch with Dean and say, "It's a little hot out here today, Dean. I think lunch will be ready soon. Do you mind if you take me for a walk afterwards?" Like clockwork, Dean would venture inside, satisfied for the moment.
While keeping people with Alzheimer's in locked rooms may be more convenient and conducive to an institutional regimen, we've found redirecting efforts, adaptive behavior techniques, and even a little bit of freedom to be not only more humane, but actually more effective care measures.
Eleanor (Individualized Attention)
Eleanor first arrived at her shared environment in the wheelchair she'd been confined to for six months while living at the nursing home where she'd previously resided. She seemed a little apprehensive upon first arrival, which isn't altogether unreasonable for someone transitioning from an institutional setting.
As Eleanor settled into the home environment and grew more comfortable, her apprehension quickly dissipated. Though her disposition was somewhat guarded at first, over time her love of a good joke became evident.
Because of the advantageous care ratios, the caregivers were able to work individually with Eleanor. This one-on-one interaction allowed ROM (range of motion) to be done throughout the day, improving Eleanor's strength and stability. The edema caused by her congestive heart failure also improved, giving her a steady gait.
Eleanor's breakthrough moment occurred only three weeks later while relaxing in the living room with the others. Without making so much as an announcement, Eleanor simply got out of her wheelchair, shuffled to the bathroom with a walker, and then returned to her seat. It wasn't until a wry grin appeared on her face that she let on that she, too, recognized what a significant event this was.
Because of the staffing ratios at the nursing home, no one was able to spend this time with Eleanor. It was more efficient for her to be in a wheelchair, so in a wheelchair she remained.
Sometimes old-fashioned encouragement and the patience and availability to walk with someone through a challenging process can make all the difference. With the one-on-one interactions and the motivation from her cooperative family, Eleanor – to use her own words – "got her sea legs back."