Esther (Authentic Rhythm of Life)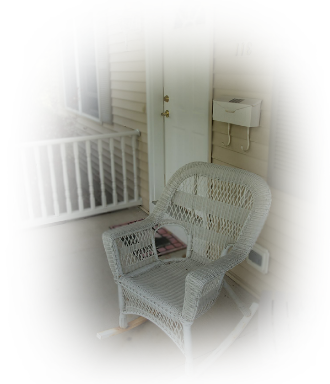 Esther always seemed to be fiddling with her hands. Wringing them. Picking them. Shaking them. It was incessant.
Esther had suffered a stroke prior to moving into her shared environment. She also suffered from dementia and cardiac issues. Due to these conditions she was plagued by anxiety, which manifested itself through her constant nervous fiddling.
To add to her challenges, she was unfortunately unable to verbalize her thoughts and feelings, as the stroke had claimed her ability to speak, leaving Esther unable to directly tell anyone what was wrong.
Esther's turning point came thanks to laundry, of all things. One morning Esther noticed a caregiver folding laundry. Immediately she came over and started helping. The caregiver, wanting to allow Esther to relax, told her that she didn't have to help, which oddly seemed to agitate Esther, who emphatically took the basket and began folding it on her own.
Esther was a mother of 12, and well acquainted with dirty towels. Folding them was a task that created a sense of familiarity, order, and comfort for Esther. Though she couldn't verbalize this reality, the care staff noticed that when folding, Ester's hands, once shaky and unstable, soon became coordinated and steady.
In light of this new revelation, Esther was given opportunity to fold laundry whenever she desired. In fact, our caregivers found themselves taking folded linens and towels out of the closet, rumpling them, and putting them into a basket, just so Esther could fold them when she became anxious.
Though it's unknown what Esther was thinking about while folding those towels, the contented smile she wore and the gospel hymns she whistled give confidence that she was savoring memories of her beloved family with every crease.